In 1959, three wonderful, concerned citizens possessing drive, desire, and dedication…
decided to find a way to provide services to 15 individuals with various disabilities.  In 1961, Willamette Valley Rehabilitation Center was formally incorporated as a not-for- profit corporation. It was housed in an old dance hall, three miles east of Lebanon, Oregon. WVRC has since grown from serving fifteen individuals, to providing training and employment to more than one hundred and twenty individuals with special needs.

Our Mission: We are a private non- profit rehabilitation facility providing vocational services to individuals who experience disabilities. We provide a variety of training & employment alternatives, which enables individuals to access meaningful employment, to participate in decisions and lead quality, self-fulfilling lives.
Our Vision: We believe that the people we serve are defined by their strengths, abilities, and values, not their disabilities. Every person should have access to a broad range of experiences, instruction to learn and practice new skills, and to participate in activities that are meaningful and productive to them.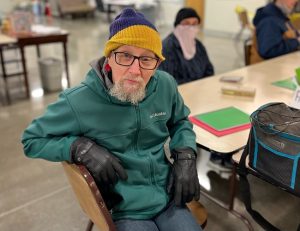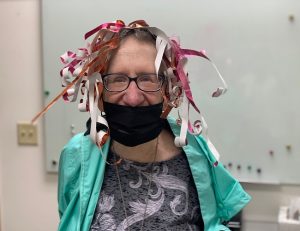 Our Future: We believe in helping people reach their full potential. When everyone goes out of their way to put other individuals needs ahead of their own, the world becomes a better place!
Willamette Valley Rehabilitation Center is a non-profit organization that provides services and support for adults who experience intellectual and developmental disabilities. We provide person centered care, where we focus on helping our clients learn important life skills; such as hygiene, cleaning, cooking, money management as well as vital social skills; all in preparation for future employment. Our clients have individual service plans that are developed to help those we serve reach their personal goals. Our clients are very active with volunteering in our community and love to help out any chance they can!  The individuals we serve have also had the opportunity to participate for several years in the Special Olympics, which in turn empowered them to become physically fit, and allowed these wonderful people to realize their potential, and focus on their abilities, not their disabilities.